This Week
Church's Yard Clean-up - Saturday May 27 at noon
Saturday, May 27 at noon - Spring Clean-up on the grounds of St. Dunstan's Church!
Please join us on Saturday with your gardening gloves and small tools, and help us with weeds and other small jobs.
Teens can earn SSL hours, bring your paper.
---
This Sunday is Pentecost
Sunday May 28 - 10:30 am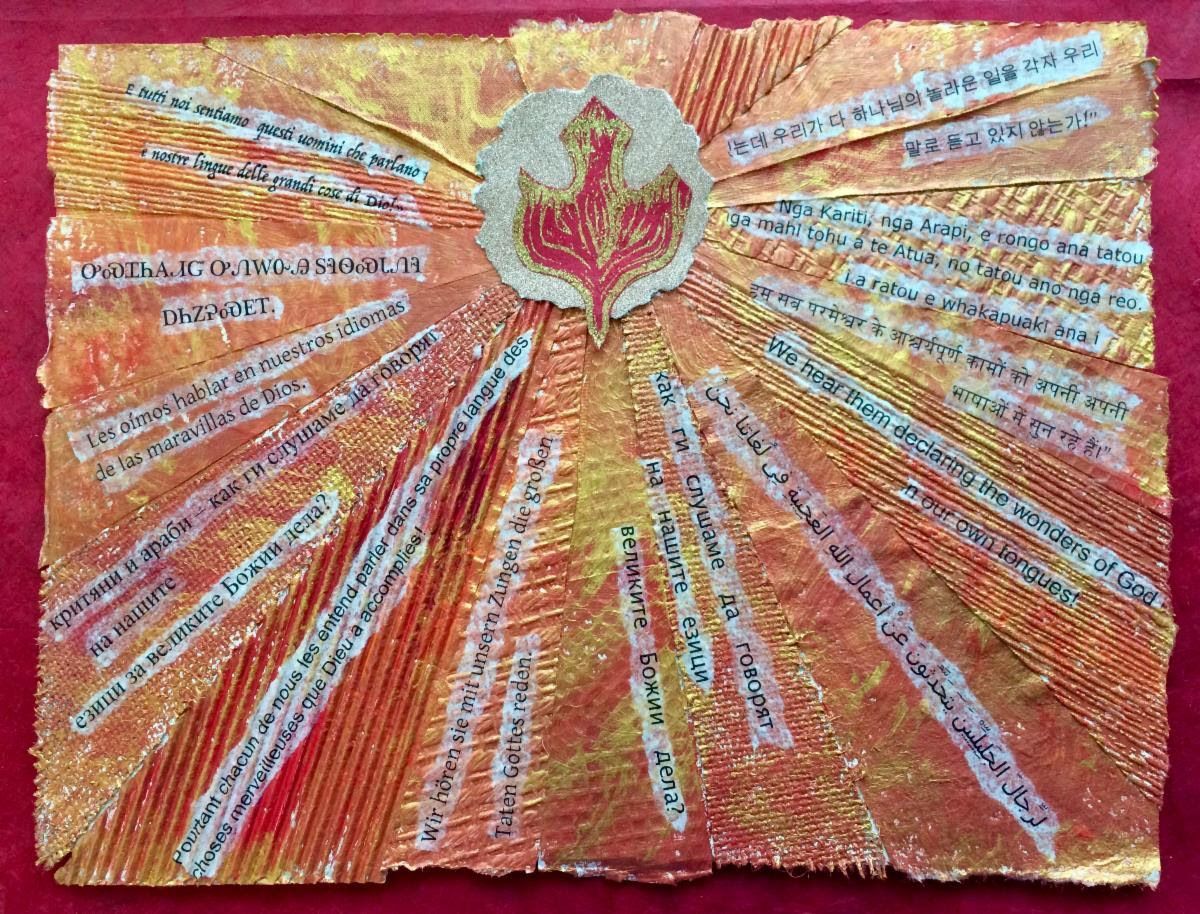 Reading "in tongues" on Pentecost
The Feast of Pentecost (50 days after Easter) marks the day when the early Christians received the gift of the Holy Spirit and were able to understand various "tongues."
As is our custom, we will observe Pentecost by reading the Lesson (Acts 2:1-11) in multiple languages.
---
Zhineng Qigong sample at noon - this Sunday, May 28
Free Practice with Elisabeth, this Sunday, May 28 at noon
Zhineng Qigong is a Chinese practice that uses posture, movement, breath, and mental focus to promote a deep sense of relaxation and well-being.
No experience is needed.