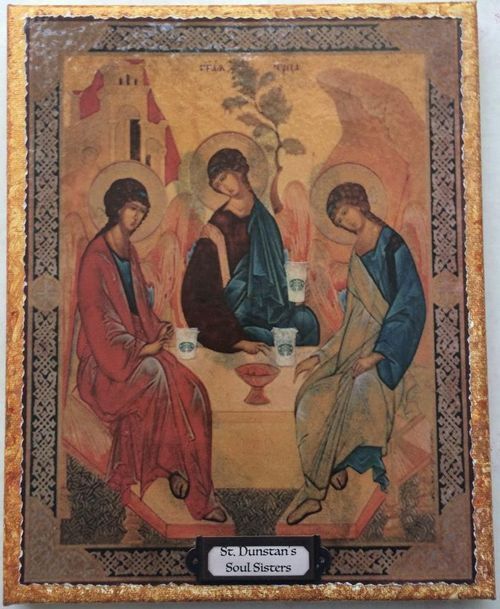 The "Soul Sisters" is St. Dunstan's discussion group for women. Our aim is to have a regular forum in which we can talk about things in confidence, get to know each other better, and support each other through whatever is going on in our lives. Although we often have a particular topic for a session - sometimes theological, sometimes just of current concern - we often wander into other issues that are on someone's mind. We pray together, laugh together, and carry each other in our hearts.
We meet on the second Saturday of each month, from 10:00 to 11:30 a.m. Since the Pandemic began in 2019, our meetings have been held via Zoom, which has allowed us to include women who no longer live in the area. We have members calling in from North Carolina, Washington state, and even Canada!
There are dozens of women on our list for email reminders, but we have no requirements for participation. Each session usually has 6-10 people calling in. Our members are from different age groups, different nationalities, and different faith backgrounds, which makes for rich discussion. Some have been participating for years, others joined recently. Everyone is welcome!
If you have any questions or are interested in joining in, please contact Soul Sisters Convener Sue Carroll. We'd love to get to know you better!