There is something for everyone at St. Dunstan's!
Click on one of the choices below!
Bible Study on Wednesday 10:30 am

On Sunday
Instructed Eucharist on Sunday 10:30 am

Click on "This Week" or the image above for more details

Bible Study

Soul Sisters

The Men's Group

Children's Chorus

Book Group

Click on "Recurring Events" or the image above for more details

Dec 9 and 10 - come help us plant Bulbs!
Dec 8, 10, 15 and 17 - Amahl performance, for details check the calendar
Dec 12 Christmas Carols along with Tea, Tech, and Board Games - everyone is welcome!

Dec 24 Christmas Pageant - Eve Concert - and the "Christ-Mass"
Dec 25 Holy Eucharist with Carols

Click on "Special Events" or the image above for more details
Rainscapes, Pollinators and Wild Flowers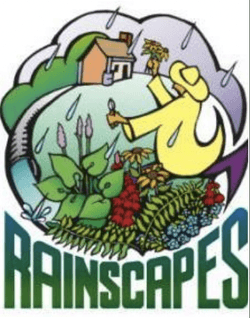 On October 8 St. Dunstan's observed Creation Sunday with a forum by Ann English, RainScapes Manager for the MoCo Department of Environmental Protection. Ann offered helpful guidance for managing stormwater and promoting native plants and pollinators both at church and at home. If you missed Ann's talk, you can download the slides by clicking on the button to the right.
Special thanks to Deacon Mary for organizing this forum!
Ann English, PLA, ASLA, LEED® AP BD+C is the RainScapes Manager for the Montgomery County, MD Department of Environmental Protection. Ms. English is both a designer and teacher who has worked in the private, non-profit, and governmental sectors. She is passionate about plants, and how to design and evaluate plant performance in the environments in which they are planted. Under her direction, the RainScapes program has grown to provide a wealth of information to both the lay and professional public. Her degrees are in American History, Regional Planning, and Landscape Architecture.